Penny Stock Millionaire Mentor Program

To get ahead in today's fast-moving markets, you've got to have access to the best training available. With PENNY STOCK MILLIONAIRE, you can finally get the personalized 1-on-1 mentoring you need to take your trading game & profits to the next level while gaining access to 4 of the highest rated trading services around! If you're really serious about trading, this is exactly what you've been looking for! 
What Does This Program Include? 
Access to 4 Elite Trading Services and Newsletters
1 year of PENNYPRO PREMIUM

($1188 value)
1 full year's subscription to TOPSTOCKPICKS.COM

($1999 value)
1 year access to Daily Profit Machine ($999 Value)
Lifetime access to The School of Tradings Elite Plan and Trading Courses ($999 Value)
One-on-One Personalized Mentoring to help reduce your mistakes and improve your winning efficiency
VIP Access to our Penny Stock Millionaire "Members Only" Chat Room where you'll see first hand how and why we make our trades
Access to the Penny Stock Educational DVD Combo Pack along with the Education Suite which helps you master the essential skills you'll need to achieve short-term profits while building long-term wealth (a $1,200 value).
Real-Time Buy and Sell Alerts over email/text from multiple trading mentors
Access to all live educational webinars and live training sessions
Multiple Watch-list from various trading mentors covering a wide variety of potential trades
Plus More!
Penny stock millionaire is the most private and exclusive trader group that trades with Jeff W, Taylor, Davis, Jeff B, Tanner, and other highly successful traders who are committed to your trading success. It is limited to only 500 traders max. 
Exclusive Access to ETF & Option Trading Strategies with Jeff Bishop, lead trader at TopStockPicks.com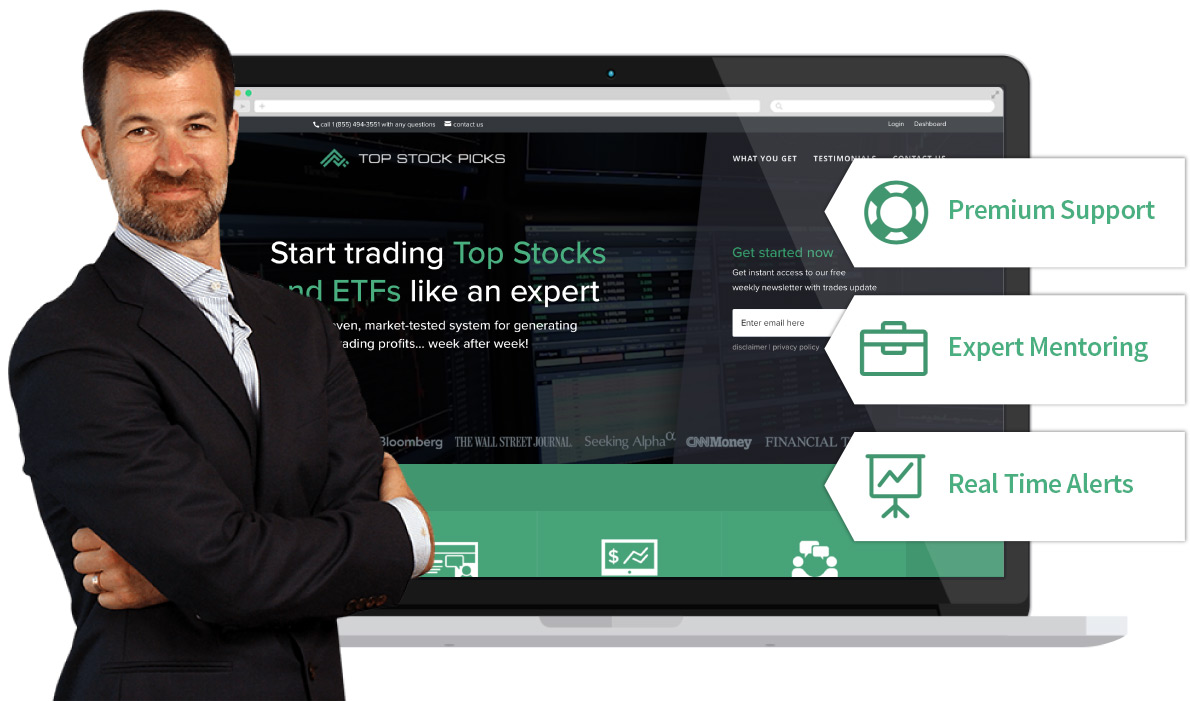 What Current Students Are Saying About The School of Trading:
"Tanners service is run incredibly professionally and offers everything a new trader needs to find success." -Amit
"MyTradingSchool.com has been everything I needed! As a new trader, I was completely unsure on how to proceed in the trading world. Tanner has been amazing in helping me avoid many beginner mistakes and actually learn how to understand the markets." -Carter

"Really wonderful service! Just purchased 3 trades from the watch-list this last week, CLNE, IDRA, and BAS. All were profitable and easy to manage using what Tanner teaches!" -JS
"Honestly I've used a few trading newsletters now, and each one has failed to actually teach me how to trade. This... has me right on track and finding success in the market! Really good for those with a second job who cant always stare at their computer screen all day! 5 out of 5 stars for me!" -Michael
Join Penny Stock Millionaire today and you get:
Penny Pro Premium and Daily Profit Machine (1-Year Access & $2,187 value)

Top Stock Picks (1-Year Access & $1,999 value)
The School of Trading Lifetime Access ($999 value)

Proprietary Trading Courses 

5x Weekly Mentoring (1-Year Access)

Small Account Challenge With Account LIVE STREAMING Daily (1-Year Access)

Proven Penny Pro Trading System
+
Penny Stock Trading DVDS: Beginner, Intermediate & Advanced (1-Year Access & $1,497 value)

Fly out & Meet with Jeff Williams & The PennyPro Team (1x a Year)

Private Penny Stock Millionaire MEMBERS ONLY Chat Room

Private Access to Jeff & Successful Penny Stock Millionaire Traders

Watch Jeff's E*TRADE Live STREAMING DAILY As He Attempts To Turn $10,000 into $1,000,000 (Chat Room ONLY)
Read more about Jeff Williams and Jeff Bishops Service by Clicking Join Now! You will also be able to sign up on the next page! Remember, by signing up you also gain access to my entire service as well here at The School of Trading! We look forward to working with you!